BRI was established on 16 December 1895 in Purwokerto, Central Java by Raden Aria Wiriatmaja as De Poerwokertosche Hulp en Spaarbank Der Inladsche Hoofden. Initially started as a savings and loan cooperative for mosques, the simple financial institution was then incorporated as a bona fide bank in 1968.
Today, BRI is one of the largest banks in Indonesia and Southeast Asia that focuses on Micro, Small and Medium Enterprises (MSME) and a pioneer of microfinance in Indonesia. Since its IPO in 2003, BRI has consistently posted profit and paid dividends to shareholders. As of June 2022, BRI's services are supported by 569,761 BRILink agents, 199,775 EDC units, 14,417 ATMs, and 7,407 CRMs.
Close
1895 - The Establishment of BRI
One of the largest state-owned banks in Indonesia, Bank Rakyat Indonesia (BRI) was established on December 16, 1895, by Raden Bei Aria Wirjaatmadja in Purwokerto, Central Java under the name De Poerwokertosche Hulp en Spaarbank der Inlandsche Hoofden (Help and Savings Bank for Purwokerto's Aristocrats).
Close
1946 - BRI Post-independence RI
Bank BRI became the first State-Owned Bank in Indonesia as stipulated in Article 1 of Government Regulation No.1 of 1946 following the Independence Day of the Republic of Indonesia. Bank BRI's activities were temporarily ceased during the revolutionary war in 1948. The bank resumed its operation after the Renville Agreement in 1949, changing its name to Bank Rakyat Indonesia Serikat.
Throughout the history, various names have been attached to BRI, beginning with "Hulp en Spaarbank der Inlandsche Bestuurs Ambtenaren", Hulp en Spaarbank der Indlandsche Bestuurs Ambtenareen, Syomin Ginko, and finally, officially established as Bank Rakyat Indonesia on 18 December 1968 by virtue of Law No. 21 Year 1968.
Close
1992 – BRI Today
Pursuant to Banking Law No. 7 of 1992 and Government Regulation No. 21 of 1992, BRI officially became a limited liability company on August 1, 1992. At that time, the Government controlled 100% of BRI's ownership. In 2003, the Government decided to sell 30% of the bank's shares and made the bank a public company under the official name PT Bank Rakyat Indonesia (Persero) Tbk. which it still uses today.
Since its establishment, BRI consistently focuses on Micro, Small and Medium Enterprises (MSME), and became the pioneer of microfinance in Indonesia.
BRI also brought its technology-based banking services to every corner of the country, including to the small islands of the archipelago. In 2016, a new history was made. On June 18, 2016, 18:38 PM Kourou time, French Guiana, BRI launched BRIsat, making it the first bank in the world that owns and operates its own satellite. This satellite was part of BRI's strategic plan to strengthen the supporting infrastructure for digital services of the future, which could offer quality banking technology from the center of the city to the remote areas of the nation.
To develop the MSME sector, BRI is continually committed to provide convenience in banking services, through digital banking innovation. To that end, since 2017 BRI has launched BRISPOT and continuing its development in 2018. BRISPOT is a mobile-based application with a one-stop service concept for Account Officer for the end-to-end lending process.
On September 13, 2021, Ultra Micro Holding Company which involves three Indonesian State-Owned Enterprises (SOEs), BRI, Pegadaian, and PNM (Permodalan Nasional Madani) officially has been established. The establishment of an ultra-micro ecosystem will strengthen BRI's journey in achieving the aspirations of The Most Valuable Banking Group in Southeast Asia and Champion of Financial Inclusion, and continue to provide sustainable value for all stakeholders.
Bank Only Performance (As Of 30th June 2022)
Branch Network
1H'22
Branch Network
Regional Offices
18
Branches
450
Sub-Branches
581
BRI Units (Micro Units)
5,176
Cash Offices
515
BRI Terrace
1,576
BRI Mobile Terrace
130
BRI Ship Terrace
4
Payment Points
53
Self Service Banking
300
Total
8,852
Overseas Network
1H'22
Overseas Network
Overseas Networks
6
Branchless Network
1H'22
Branchless Network
Brilink Agents
569,761
E-Channel
1H'22
E-Channel
ATM
14,417
EDC
199,775
CRM
7,407
e-Buzz
57
Total
221,656
Bank Only Performance (As Of 30th June 2022)
IDR 1,542.7 Tn
+ 9.3% (YoY)
IDR 1,003.6 Tn
+ 10.0% (YoY)
IDR 1,128.2 Tn
+ 4.6% (YoY)
IDR 23.8 Tn
+ 91.4% (YoY)
89.0%
+ 4.4% (YoY)
65.4%
+ 5.3% (YoY)
Non-Performing Loan Ratio
3.3%
+ 0.1% (YoY)
7.3%
+ 0.3% (YoY)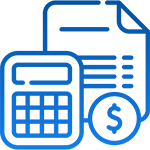 37,1%
- 2.7% (YoY)
3.1%
+ 1.3% (YoY)
17.1%
+ 4.2% (YoY)
23.0%
+ 3.3% (YoY)
Bank Only Performance (As Of 30th June 2022)
Credit Ratings
Long Term
Ratings
Fitch
BBB-
Moody's
Baa2
Standard and Poor's
BBB-
Pefindo
Id AAA, Stable Outlook
ESG Ratings
Score
Ratings
Sustainalytics ESG Risk Rating
20.9
Dow Jones Sustainability Indices
52
MSCI ESG Rating
4.9
Asean Corporate Governance Scorecard
110.2
Corporate Governance Perception Index
95.1
BRI has 9 subsidiaries with more than 50% of shares ownership and as a controller stake.
Close
The Best Digital Bank for Agri & Beyond by Becoming House of Fintech & Home for Gig Economy
Close
To be The Most Valuable Multi-Finance Company with Focusing on Consumer Financing